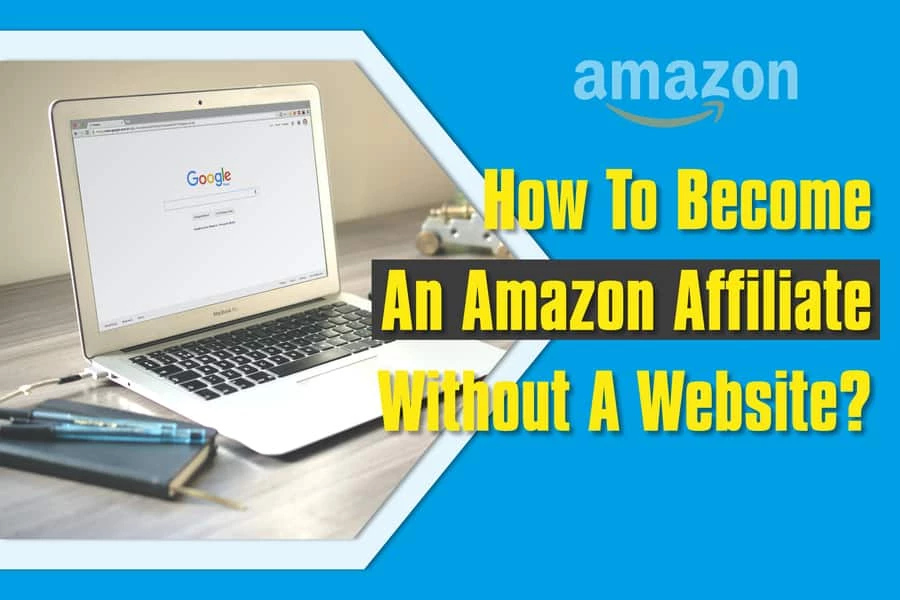 Do you want to know how to become an Amazon affiliate without a website? There are many ways of earning online, and Amazon affiliate is among the best. The world is rapidly shifting from offline to online.
With technology, the ways of making money are also changing. Nowadays, people do business over the internet because of its convenience.
You can buy clothes, groceries, electronics, etc., in the comfort of your house, and the seller will securely deliver them to your doorstep.
Amazon is the most popular eCommerce platform and has the Amazon affiliate program. You can earn thousands of dollars with this affiliate program. Are you interested in the program? Here is,
How To Become An Amazon Affiliate Without A Website
Amazon affiliate marketing without a website is increasingly becoming popular. Many people want to start earning as affiliates but don't have the time and money to create a website. Luckily, it's possible to promote Amazon affiliate marketing products without a website.
Here are the many ways how to promote affiliate offers without it.
1. YouTube
It's the number one way of doing Amazon affiliate marketing if you don't own a website/ blog. Note that YouTube is the 2nd largest search engine after Google.
Therefore, with the right techniques, you'll earn huge with affiliate marketing through the platform.
YouTube is amazing because it allows you to create a very personalized way of marketing. Meaning it aims at helping you build more trust with your customers. Therefore, you'll easily score sales.
Amazon is the most popular eCommerce platform and thus has many products. But always choose the best selling products and those with high commissions. You'll have to write content similar to reviews, talk about the product uses, benefits, etc.
After this, create a video convincing people to buy the product and insert its link. Each time someone searches for the product on YouTube, they see your post. Therefore ensure your content is outstanding to win you more sales.
2. Social Media
It's surely the fastest way to build a career in Amazon affiliate marketing. Various social media channels exist, but Facebook and Instagram are best for an affiliate. Facebook is the most popular social media platform today.
Almost everyone has and uses Facebook. Through Facebook, you can reach thousands of people to support your affiliate hustle.
The trick is creating amazing content. It will attract users to open it, and some will buy the product.
Instagram is another platform with massive users and is great for Amazon affiliate marketing. You can create a page and add an affiliate link to your bio.
In addition, you can also create a post and direct message to your followers. Remember to hashtag your posts so that they reach more people.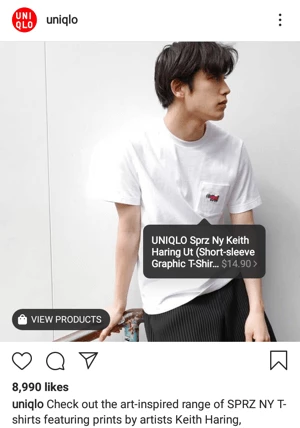 3. Guest Post
First things first, what is a guest post? If you publish a post on someone else's website, that post is known as a guest post.
Several websites will allow you to put Amazon affiliate links on them. If you're starting a career in affiliate marketing and do not have a website, you can use this medium.
You can surely post any link, but it must comply with the website's policy. You'll also have to enter a disclaimer in your affiliate link and write an affiliate disclosure.
4. eBooks
Today eBooks are so popular, and people consider them more than blogs. Therefore you can use eBooks to earn some dollars through Amazon affiliate marketing. However, this method is a bit irrational but will help you win some sales by promoting your link.
Creating an eBook can be a process, but everything else will flow well after choosing the right topics. Ensure the content is engaging and precise.
Besides promoting the product, the eBook should aim to answer clients' queries. Research the questions most people ask about the product and comprehensively answer them.
Remember to add an affiliate link to the product so readers can purchase it after reading.
5. Online Forums
Today, online forums are quickly gaining popularity. It's a platform that allows people to ask and answer questions.
The popular online forums are Reddit, Quora, etc. You can use any of these forums to promote your Amazon affiliate link.
So how can you promote your Amazon affiliate hustle through online forums? Suppose a person wants to purchase something online and needs more about the product. They often post their queries about the product on online forums like Quora.
If you answer the questions well, the person will most likely buy the product from you. Remember to include your affiliate link in the answer.
6. Email Campaigns
You can send out emails if you don't own a website. Amazingly you don't need a website to build a mailing list.
However, do not send emails directly to people you don't know. It's advisable to start with your email list. Many people don't buy products on the first encounter; you must build trust with them first.
The best way is to approach and sign them up for your mailing list. You should then engage them regularly by sharing valuable content through email. The content should be all free, and don't try to sell products right away.
The goal should be to make people like and appreciate your content. After some time you can market certain products to them. There's a chance that some of your subscribers will buy them.
However, to effectively utilize email marketing in Amazon affiliate marketing, you need an email marketing provider.
It helps you create registration forms and automatically send emails. The tool will also help you keep track of your email activities. This includes the number of people who checked on your affiliate link.
In addition, the best way to get people's email is by offering something for free. Let's say you can create a free eBook, printable checklist, etc. It should be in line with your target audience.
7. Pinterest
You can create a board with pins on this platform. Pinterest is a search engine, and people look for specific topics here. Amazingly, with Pinterest, you can add clickable links to the pins, including Amazon affiliate links.
Note that the more active you are on Pinterest, the more your pins will appear in searches. Therefore be consistent in image posting, plus make the images by yourself to avoid copyright infringement issues.
Overall, Amazon affiliate marketing is becoming increasingly popular. Pinterest will allow you to showcase your creativity. It's a popular platform known for its immense ability to bring website traffic.
8. Online Advertising
It's another way of displaying your affiliate links to many people. It's somehow similar to guest posting. You can advertise your Amazon affiliate through Facebook ads, Google AdWords, buy space on someone else's website, etc.
Unlike social media, online advertising isn't free, and you must know its ins and outs. You'll only need to invest your time with social media, but this advertising costs you money.
If you don't do it right, the advertising campaign's margin won't cover its costs. Therefore you'll need a good strategy and intensive experience.
What Is Amazon Affiliate Marketing?
In the Amazon affiliate marketing program, you promote their products. If you successfully refer a customer and they buy a product, you'll get a percentage of its price.
To be successful as an Amazon affiliate, you must have a way of reaching people. You then sent them to the product through an affiliate link. People often use websites, and it's even better when you have 100% control over the content.
However, it's not the only option since you can be an Amazon affiliate without a website.
The program is a popular source of passive income for bloggers, but others like Instagrammers can leverage the platform.
Amazon's uniqueness is that you can be an affiliate marketer without owning a website. To qualify as an Amazon affiliate, you should have a public account and at least 500 organic followers.
You can use Twitter, Facebook, YouTube, Instagram, or a traditional blog. After signing up for the Amazon affiliate program, they will approve you after 180 days. During this period, amazon expects you to make at least one sale. If you fail to meet this demand, they close your account.
How Much Do Amazon Associates Earn?
The earning rates vary because Amazon has divided its commissions by category. Special programs like Amazon Fresh, Kindle, and Amazon Wedding Registry have a flat rate payout. Most of them average around $3 per sale. Other products such as Kindle Unlimited will offer you $10.
Each product categories offer a specific commission percentage. For example, video games offer 1% while beauty and fashion offer 10%.
Anytime a person uses your link, you'll earn a commission. That's even if they go elsewhere and purchase a different product while on your link.
Your success as an Amazon affiliate hugely depends on a tightly focused niche account (huge traffic).
Alternatively, having a well-established blog with a loyal audience would be best. Amazon is the best place for beginners because it's easy to join. With no time, you'll have impeccable skills and be able to get some dollars.
What Are the Basics of Affiliate Marketing?
You have the idea of becoming an Amazon affiliate without a website; the good thing is it's so possible.
However, there are things you must have to succeed in this business. Don't worry since they aren't much. An affiliate's main goal is to deliver the right offer to the customer at the right time.
You'll also need to meet two key elements: offer and traffic. So let's go into details about what you need to be a successful affiliate.
Offer What You Promote
To make money as an affiliate, you need to sell a product. You can only sell a product after advertising because if not, no one will know about it. Therefore the first thing you need is the right offer. Look for the best offers online.
You can make this easier by joining affiliate networks or ad exchanges. Overall, it's the attractiveness of your offers that will make you a successful affiliate. So be wise in your choices.
Traffic
The traffic of your particular website or social media platform will determine your success rate. You should have enough traffic on YouTube, Facebook, or a website. Many people will notice your product, thus increasing the chances of making several sales.
What are The Best Alternatives to Amazon Affiliates?
With billions of users and a large, captive audience, social media, websites, and affiliate marketing are a natural match.
You don't need tons of followers to start making money as an affiliate. Here are the best affiliate programs that can be alternatives to Amazon.
Rakuten
Unfortunately, Rakuten doesn't accept just anyone like Amazon. In Rakuten, it'll be difficult for beginner affiliates to succeed unless they have higher than average engagement rates.
Rakuten is a higher standard, and it looks quite sleek. Therefore it usually selects people who can mirror their image as affiliates.
Rakuten selects affiliates with amazing websites, huge social media followings, etc. They also expect affiliates to be more tech-savvy.
With Rakuten, you'll receive access to a suite of analysis tools to help you create amazing content. The tool allows you to create value-specific content.
However, the product selection process is much more like Amazon. You can choose any product you like from the wide range of products using the analytics tool.
CJ Affiliate
Formerly Commission Junction, the platforms offer publishers the space to connect with thousands of brands.
Note that CJ puts more focus on traditional blogger affiliates. But it can also work well with popular social media platforms.
The benefit of being an affiliate of CJ is that it has been in the affiliate game for more than 50 years.
Therefore it has a deep partner network with over 3000 brands, including Home Depot, Apple, etc. There's a lot to choose from in CJ.
However, you'll need to apply for the CJ affiliate job using your website link. CJ then reviews your site's content, traffic, and optimization.
On the downside, after becoming a CJ affiliate, you'll need to make an application on specific brands you'd like to work with.
ShareAsale
It's another popular affiliate network that connects you to about 4500 merchants. At a glance, ShareAsale looks a bit old. However, the company works with several popular companies like Wayfair, All birds, Reebok, etc.
The different brands offer a wide range of categories, and commissions vary according to product and advertiser.
Conclusion
The article offers methods to become an Amazon affiliate without a website. Today everyone wants to earn money remotely. There are several ways to make money remotely, and being an affiliate is among them.
The amazing bit is you can be an Amazon affiliate without a website. You can use Facebook, Instagram, YouTube, etc. However, your content should be exceptional to attract traffic and make sales.