Ready To Grow Your Business?
Get In Touch With The Best Digital Marketing Agency
We utilize all digital channels to help businesses like yours drive brand awareness, increase ranking, generate more leads, and sales.  
Services
Our Digital Marketing Services
We are a global digital marketing agency committed to offering business owners and marketing executives the best digital marketing services to generate more leads and sales in record time. We use proven strategies and advanced tools to help new and existing businesses grow in today's highly competitive and dynamic digital landscape. So, check out our services below and let us know how we can help your business grow.
Our Company
We Have Helped Hundreds Of New And Existing Businesses Grow. Now, It Is Your Turn!
BitChip Digital is a full-service digital marketing and software development company established to offer businesses the best digital marketing solutions. It doesn't matter your niche or business size. We want to help your business generate more leads and sales using diverse digital marketing techniques. 
We offer Search Engine Optimization (SEO) Services, Social Media Marketing Services, Google Ads Management Services, Content Writing Services, Mobile Apps, and Web Development Services. We tailor our service to suit your business needs and utilize proven strategies to get measurable results. 
Who are we interested in? We want to partner with serious business owners and marketing executives looking to take their businesses to the next level. We don't do guesswork. We use strategies that have been yielding results for us over the years, and modify when the need arises.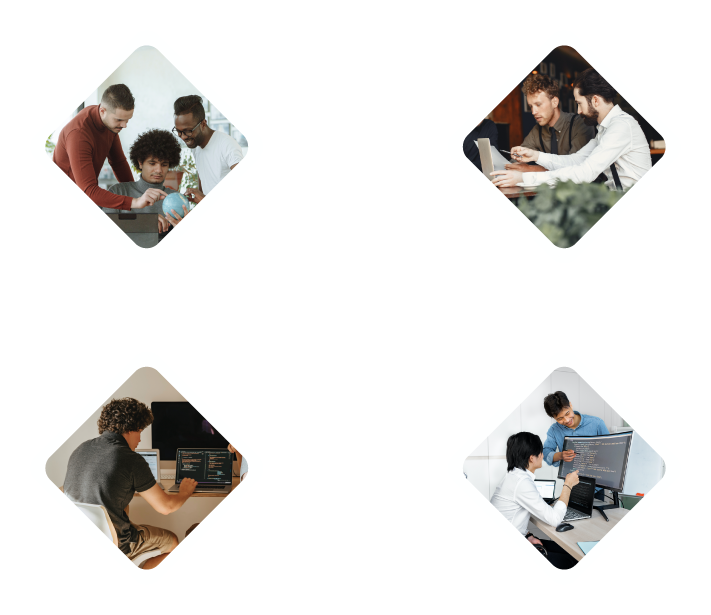 Why Choose BitChip Digital?
The success of your marketing campaign gives us great joy. We look forward to working with you and growing your business using proven strategies that have been generating results for us over the years. Here's why you should partner with us.  
Customized Strategy To Marketing
We understand vividly that every business is unique. That is why we use a holistic approach to analyze your business model, competitors, and target audience to decide on a winning strategy to deliver a satisfactory.
End-To-End Digital Marketing
We begin by creating a unique roadmap to clients' business objectives. We'll take note of your competitors, your business objectives, and evaluate competitors, analyze your SEO, including marketing effort, to create a suitable plan.

Dedicated Digital Marketing Team
Let's handle the digital marketing side of your business so you can be more productive while focusing on other areas. We treat our clients' business like our own. So, expect 100% attention from us. We will ensure we hit your targeted goals.
White Label Reporting
We will keep you informed on the progress constantly and provide you with white label reports you can present to your clients. We have built this agency on hard work, honesty, and transparency. So, rest assured you will be getting uniform reports from us.

Other Services We Are Rendering
We are a global digital marketing agency, and have capable hands to help your business grow.
We Are Ready Whenever You're Ready!
What digital marketing services do you seek? We offer all-round digital marketing solutions and will give you better ROI.
How We Work
How Does BitChip Digital Work?
Are you a business owner or marketing executive seeking an enthusiastic, experienced partner to help grow your business? BitChip Digital is a wise choice!
We are here for you from your competitor and business analysis, strategy creation, execution, and ongoing optimization. 
Are You Ready To Move To The Next Level? If You Are.
Establish Contact
Establish contact with us. Provide necessary information, and we'll take it up from there.
Plan
Planning is everything. But first, our experts will have to listen to your ideas and analyze.
Execution
Proper execution is the core element of our digital marketing campaign.
Report
We will send you a white-label report on the project, which you can send.
OUR DIGITAL MARKETING CASE STUDY
You, Too, Can Be One Of Our Happy Clients!
We are proud to mention that we have successfully executed hundreds of digital marketing, web development, and design projects for many promising businesses over the years.
The Best Digital Marketing Agency For Your Business
Marketing has changed massively in the last couple of decades. Print ads and TV spots are no longer as relevant as they were years ago. We're now in the age of websites, social media, online video, and Google. Consumers today are connected to the web 24 hours a day. U.S. adults now spend approximately 6 hours of their time daily on the web.  The big question is, how do you convert these internet users and potential customers into paying customers? That is where BitChip Digital comes in. We will help you create a digital strategy to drive organic traffic to your marketing asset (website) and convert them into leads and sales.  So waste no time! GET STARTED with BitChip Digital Today
See What Clients Are Saying About Us
Richard Kimmel
CEO, Metal Roofing Chattanooga
I have nothing but respect for BitChip Digital. Oh, and their project managers too. They are so organized and responsive. Above all, they delivered the result I wanted. So, it was money well spent. A stronger ROI was one of the objectives I hoped for, and they didn't disappoint me.
John Richard
CEO, Brick Consulting
BitChip Digital is doing a remarkable job. They boast an incredible team of digital marketing professionals who know their onions. I know because they have been the backbone of my business's online marketing campaign for years. I recommend them to companies looking for a team that can execute result-driven marketing campaigns.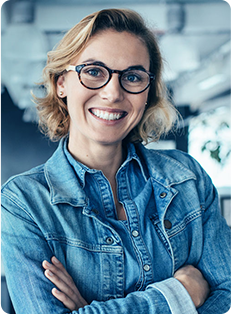 Monty Moni
CEO, Kiddies Place
This digital marketing company is not getting enough credit for the fantastic job they have been doing. They gave me a plan after taking my brief and executed it effectively. Traffic and ranking grew, and I recorded a 73% increase in conversion rate. I highly recommend them to any business looking to run a successful digital marketing campaign. 
Billion Revenue Generated
Leads Generated For Clients
Offering Measurable Marketing Solutions To Over 400+ Happy Clients
Is SEO for auto repair shops needed? I would...
At BitChip Digital, everything we do comes from the perspective of a business owner. We know what it takes to start a business. That's why we treat our clients' businesses like our own. We are always transparent about our analysis, methods, pricing, and  deliverables. We will also do whatever it takes to place your business at the top where it should be.
Offering Measurable Marketing Solutions To Over 400+ Happy Clients
Digital Marketing Agency FAQ
Do You Have Any Questions?
A digital marketing agency promotes businesses, products, and services, using diverse internet-based channels such as SEO, content marketing, social media, paid search, email marketing, and other mediums.
A digital marketing agency will help position your business to take advantage of opportunities in the digital space. That is, generate more leads, boost ranking, traffic, and brand reputation.
Yes, we can. We have a well-trained and experienced team of web developers who knows how to create websites that can make businesses more appealing to targeted audiences. 
Your website is your marketing asset. It is not a brochure but serves as your virtual sales rep and the launching point of your digital marketing strategies. 
Hiring a digital marketing agency could bring massive benefits to your business. If you have one, it will have a tremendous positive impact on your business growth, revenue, and in-house team. 
Hiring an online marketing agency will allow you to channel your energy to other aspects of your business. Your digital marketing campaign won't only be in the best hands, but your productivity could increase when you hire a digital marketing firm. 
The amount it costs to hire the service of a digital marketing company varies. On average, it could cost you $2500 to $12000. What determines the price is the campaign size, the services, the channel used, the agency handling the project, and other factors. 
How digital marketing agencies charge for their services varies. Some may charge per hour, per month, or project basis. 
Yes, digital marketing is more cost-effective. You can get your brand's message in front of your targeted audience and target many potential customers within a short period.
This form of marketing takes a targeted approach. And besides capturing the attention of your audience, you can engage and help them establish a deeper connection with your brand. 
With digital marketing, you can measure your effort, the result, and the cost to know whether to continue a campaign or not.
Digital marketing companies do offer a wide range of services. They help businesses generate more leads, sales, and other benefits. 
The services include search engine optimization (SEO), social media marketing (SMM), content marketing, web design, graphic design, eCommerce SEO, mobile app development, Google Ads management, and email marketing. 
You'll know when you pay close attention to them and try to find answers to a couple of questions. First, ask yourself, does the agency understand your present and future marketing needs? If yes, consider the team they have at their disposal.  
A highly-rated digital marketing company should have a team of experts with experience and knowledge of how to identify gaps in any marketing campaign.
Keywords refer to the search terms (words and phrases) people use when conducting searches on search engines. People use them when searching for web pages, videos, pictures, products, services, businesses, or any information they seek. 
You need to target long-tail keywords and place them strategically in your content. 
You can update your content twice per month. There's nothing wrong with that. But there's no specific time to update. Google didn't state one. 
You have to publish fresh content to give your readers content to consume when they land on your website and for SEO purposes. 
If there's any important news about your company, don't hesitate to share it on your website. Remember to regularly update your pillar posts and land pages, especially as the company grows.
Firstly, understand that creating a Facebook account is free. Additionally, you don't need to pay a dime to create a Facebook page for your company too. 
However, if you wish to promote your page to a broader and specific audience, you must pay to promote it.
Mind you, the payment for Facebook Ads goes to Facebook directly. We will only charge you for the services we're rendering to make your paid ads cost-effective and produce higher ROI. 
If you have the knowledge and are confident that you can run successful adverts on social media, you don't need to hire a digital marketing company. However, hiring a digital marketing company would be the best option if you don't have the skills and knowledge to run Ads at low costs and produce a high ROI. 
The first thing to consider is the website. Your website should be a breeze for visitors to navigate and shop for products. Users shouldn't struggle to find products. Incorporating pop-ups and discounts is another way to tempt users. 
So you can turn visitors and window-shoppers into loyal customers by doing simple things. Our experts can help prepare your eCommerce business to take advantage of opportunities in the digital space. 
In the sales funnel, social media plays a crucial part. It falls into the brand awareness and consideration state. 
Social media helps businesses not only connect and interact with their target audience and slowly but successfully get them into the sales funnel with links and content offering them a chance to learn more. Social media allows brands to provide clear information about their products and services, engage customers, and offer free trials, a move that can turn your leads into buyers. 
Every business owner understands that customers visiting their websites use various gadgets. These gadgets also have different orientations and probably, and other features.
So, it is essential to establish a responsive website. The word "responsive" here means the website can quickly adjust to visitors' gadgets' screen size and orientation to ensure the content and website aligns well.