Do you want to start SEO and wonder how long does it take to learn SEO? Amazingly SEO is not hard to learn. But you should be willing to invest the necessary time and effort to learn the concepts.
Years ago, learning SEO was quite long because of limited resources, and one could take a couple of years to complete.
Fortunately, things have changed, and you don't have to spend years learning it. Many online resources can help you become an SEO expert in a few months. So,
How Long Does It Take To Learn SEO?
You will take approximately 1-3 months to learn SEO basics, while the more advanced concepts need 6-18 months. The way you are learning will have a huge impact on how good you'll become at SEO. Additionally, it also determines how fast you'll learn SEO.
You can learn SEO through YouTube videos, reading guides, attending conferences, and online classes.
What Is SEO?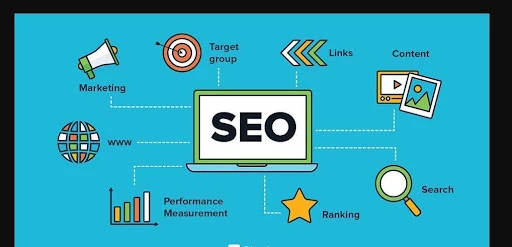 Search Engine Optimization (SEO) helps you increase the quality and quantity of traffic generation to your website.
It uses the results from various search engines. Therefore it improves your website's visibility for relevant searches.
With great visibility, you'll grab more audience attention and increase leads for your business.
How Long Does It Take To Be Good at SEO?
You'll need about 6-12 months to be proficient at SEO. But still, it depends on the learning method you are using.
Currently, the best way to learn SEO is through an internship and the help of an expert every day. These will help you learn about SEO quickly since they offer real-world experience.
Note that after 3 months of learning SEO, you can be able to rank a website on Google's first page.
Therefore drives organic traffic, but this will only apply to less competitive keywords. You'll be labeled as good when you start ranking competitive terms and generate huge organic traffic.
How Can One Learn SEO For Free?
There are flexible ways to learn SEO for free. Today SEO isn't a complicated topic; thus, it doesn't have to be expensive or daunting. However, it would help if you dedicated your time and effort to SEO learning.
Remember, everyone starts somewhere before becoming a pro. All you need are easy-to-follow steps that'll help you learn how to deal with SEO on Google, Yahoo, and Bing. Here are some of the steps.
1. Understand The Goal of SEO
Each business has its specific marketing tool; however, every company wishes to boost its revenue.
Improving your website's SEO enables it to rank among the best on search engine results. In return, this increases revenue. However, you need first to grasp how search engines work.
2. Learn and Master Keyword Research
You must do proper research to get the right keywords for your articles. Make sure you select keywords that people search often. They'll help get your site a bigger audience.
The popular keywords are: The Long-tail has three or more words, while the short-tail has only one or two. The long-tail keywords are the best since they focus and offer better interest.
For example, "where to buy magazines" is much more specific than "magazines." You can use keyword tools such as Surfer SEO to find the top searches.
3. Understand The Difference Between On-Page and Off-Page SEO
Search Engine Optimization happens in two places. These are on-page and off-page. After understanding SEO, you can directly change things on the on-page. But anything on the off-page is up to other sites.
On-page is usually an easier topic to cover and understand. On-page SEO entails formatting, URLs, image description, Meta descriptions, etc.
In contrast, off-page SEO relies on other people's opinions about your online content. They include your brand mentions, links to your website, etc.
4. Know-How To Identify UX Signals
The role of search engines is to offer people the right search results. Therefore user experience (UX) plays a major role in SEO.
Each modification you make on your site should prioritize functionality, design, and user. Plus, you need materials that'll help fulfill their expectations.
5. Embrace SEO-Friendly Content Creation
The content you create for your website is the best method to attract your searchers and search engines.
They can include videos, news releases, informational articles, blogs, etc. If you follow the best SEO practices, your content will get good traffic from Google.
Written content is the best for search engines because they are great at reading the text. The search engines use the content for keyword balance, good layout, and comprehensive information.
You should note that the length of the SEO content hugely affects its quality. For example, longer posts will assist the searchers better when looking for products or knowledge.
6. Start Link Building
Links are among the factors that'll help you get higher Google rankings. Links from other websites inform the search engines how useful and trusted your website is. However, search engines are quite strict when you use questionable link tactics.
Getting a white-hat link building means other industry authorities admire you. You can build your website's reputation by boosting brand awareness and strengthening your network.
The Best Tools For Learning SEO (Free)
(Image of WordPress Tool)
First, you need to have a website to learn SEO well. Therefore WordPress allows you to build a website quickly. You can start trying some of the techniques you've learned here. WordPress will surely help you build your strength in SEO.
After getting a website, you must dive into data using Google Analytics. It's simply the best tool for web marketers and helps measure the success of their campaigns. This tool helps you know your user demographic information and review traffic sources.
These valuable data will help you enhance your website's performance.
The tool helps you maintain, monitor, and troubleshoot your website. Anyone who wants to learn SEO needs to check out the Google Search Console account. You should then learn how to submit pages and review warnings.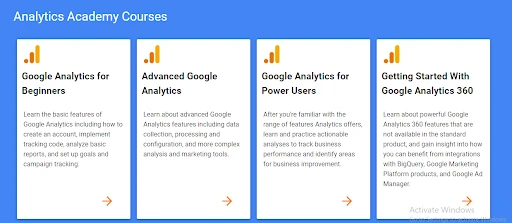 Google analytics sounds hard, but it shouldn't intimidate you. The Google analytic academy will offer a comprehensive online course that teaches you how to use it. Amazingly, you'll earn a qualification after completing it.
It's a crucial fundamental within the academy. It teaches you how to use Google Tag Manager. The tool allows you to keep track of everything on your website without extra codes.
Most people don't like extensions and remove those that aren't useful. However, Click Quick Audit is not another normal extension; you'll surely need it. The tool collates approximately 40 best technical and SEO tools.
The great part is that you can access them with a simple click. If you want to learn SEO, then you should download this tool.
What Are The Benefits Of SEO?
Most people believe that higher ranking is the major benefit of SEO, but it's not it. The real benefits of SEO are traffic-related. Here are the most notable.
It leads To More Traffic.
People usually click more on the first few search results. Meaning a higher ranking will drive more traffic to your website.
If you check the top three results after submitting a website search, you'll notice the first page has the highest ranking.
The second page will follow ranking, then the third one, etc. Overall, you should note that ranking position strongly correlates with the page's overall traffic.
It Leads To Free Traffic
Unlike paying for advertisements, SEO allows you to get free search traffic. This is a big deal because search engines and ads can be expensive.
For example, a blog with a great SEO ranking can get an estimated 390k visits monthly from search engines.
Paying Google for that traffic will be about $1 million monthly. Of course, creating high-ranking content on Google isn't free. However, it's cheaper than paying for ads.
It Generates Consistent Traffic
High search engine ranking leads to consistent and passive traffic. But this isn't the case for social media and email marketing channels. They usually spike numerous traffics that quickly fade to nothing after some time.
It happens this way since social media platforms do resurface fresh content often. In email marketing, people read emails and forget them or go to the spam box. However, the searches done on search engines are typically consistent from month to month.
Conclusion
The article has answered the popular question people ask: how long does it take to learn SEO? Today, learning SEO is easier since there are many online resources. You'll need about 6-12 months to be proficient in SEO. Plus, the type of resource you also choose guarantees how fast you'll learn SEO.
Note that SEO can be quite hard, and this is because it has a lot of information you must read. That's about how the optimization process and search engines work.