Are you a psychologist? Are you getting the online traffic you had anticipated? If you haven't been getting enough online visits and patronage, SEO for psychologists is what you need. 
With search engine optimization, you'll appear on the front page of search engine results and get higher organic traffic. It will position your psychology business for success online. 
In this post, we will look at how psychology optimization is done.
Why Is SEO for Psychologists Important?
If you're a psychologist, understand that people constantly seek a professional like you online and offline. Unfortunately, they can't locate you online because you haven't optimized your website to appear on search engine result pages for the targeted keyword.
There's high competition in your industry too. Of course, you should know by now that you're not the only psychologist in town or online. Hundreds of other professionals are online, looking for clients, as you are. Some are even doing the things you're doing to grow online. 
The difference between you and other psychologists is that you have realized you cannot do SEO by yourself. Search optimization is broad, complex, and time-consuming. Thus, you'll need a professional SEO agency to get it right. 
That's why we established BitChip Digital. We want to help businesses grow online and take their rightful place in search engine result pages. We help small and big firms rank high and boost web traffic, credibility, including revenue through search engine optimization. 
Our dedicated SEO team comprises professionals with a broad knowledge of best search engine optimization practices. SEO is also dynamic, thanks to Google's regular algorithm updates. Thus, what works for websites this year, may not work the next one. 
As SEO professionals, we update our knowledge constantly and use best SEO practices to ensure we deliver the best results. So if you want to improve your website ranking, you know the proper steps to follow – contact the leading SEO agency and get expert help.
SEO Strategies For Psychologists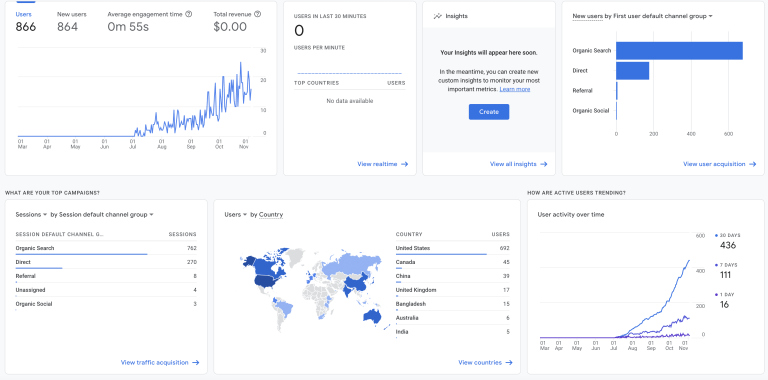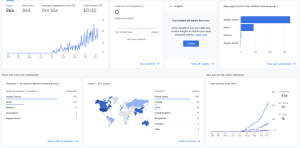 As a psychologist, you must understand that people seek a professional like you. It's unfortunate that many have yet to find you because of your SEO. 
When these potential clients use a related search term, you don't appear on their search engine result pages. Instead, they only encounter your competitor online. But this has to stop!
You're losing clients and money at the same time. And the painful part is most of these clients may even be from your locality. So, imagine if you were using best SEO practices to rank. You would have been at the top of search engine result pages, getting more clicks, including online and foot traffic. 
You can get help for your SEO. However, the following are search engine optimization strategies for psychology practices. So if you plan to do your SEO yourself, follow the steps below. 
1: Get a professional-looking website:
Your physical location can be world-class. But if your website isn't, you'll struggle to convince potential clients that you're who you say you are – a well-trained and experienced psychologist. 
As a psychologist, you know that a website's design and presentation can influence your visitors' perception of your business. If your website is professional-looking, your visitors may think the same of you. 
The message here is to get a professional-looking website. It doesn't have to look too flashy but attractive enough to convince prospects to develop a positive perception of your practice. 
Here are other things to consider when creating a website for your psychology practice. 
Your website should have a blog section where you can consistently publish informative content. 

Is your website optimized for mobile search? If not, do it right away. 

Choose your plugins carefully. In addition, only install vital plugins. Note that having too many plugins can impact your website's load speed. 

Is your website design responsive? Can it fit into any screen seamlessly? You need to pay attention to this too. 

How fast does your website load? After creating and running the website, keep an eye on the load time. 
A professional web designer should help you make the right decision on your website design. From their experience, website designers can help you create a website befitting for a well-trained psychologist. 
The principal thing you need to understand is that your website is as relevant as your physical location. Furthermore, first impressions matter a great deal. 
A Handy Tip: You have only 10 seconds to impress your website visitors before they leave your website, so make it count. 
2: Mobile optimization and responsive design: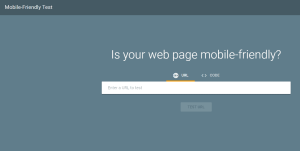 Is your website optimized for mobile devices? Does it have a responsive design? Don't forget to consider both factors in your SEO campaign.
Why is mobile search even important? Approximately 83.37% of the people in the world own a mobile device. In plain terms, around 6.67 billion people have a mobile phone. 
That's not all. Did you know that mobile devices account for 63% of organic traffic? Now you can see the reason to optimize your site for mobile search. 
A website with a responsive design is essential. Responsiveness means the website can fit into any screen. In other words, it can fit into your desktop, including the tiny screen of your smartphone, tablet, etc. 
A Handy Tip: User experience is vital to Google. And as you know, mobile-friendliness is a ranking factor. So, when you make your website mobile-friendly, you give Google a reason to rank you higher on the search result page. 
Google cares a lot about your website's UX. Thus, Google wants users to have a great user experience irrespective of their device. 
The bottom line is to optimize for mobile search, and the simple reason isn't far-fetched. 
Here are the benefits of a mobile-friendly site. 
Higher mobile traffic. This refers to traffic from mobile devices. 

Higher click-through and conversion rate from mobile device users. 

Making your site mobile-friendly offers a better user experience to visitors from mobile traffic.

Google's crawlers cherish mobile-optimized websites. So, your web pages will be crawled and indexed faster. 

Mobile optimization can amplify screen time. Don't forget users are more comfortable browsing with their mobile devices on the go. So, they'll spend more time scrolling through your website pages and feel comfortable if the site is mobile-optimized.

Mobile-optimized websites have encouraging load time. 

If your site is mobile-optimized, you don't need app development anymore. 

Mobile optimization can help improve your search ranking, as it's one of Google's ranking factors. In addition, you'll have more local visitors. 
The bottom line is to optimize your website for mobile device users, one of the most significant sources of organic traffic. 
3: Don't let load time be an issue:
Load time refers to how long your website loads on devices. And the device used to visit your site doesn't matter; your website load speed should be super fast. Otherwise, you're hurting your SEO campaign. 
Unfortunately, most website owners do not know their website speed is slow. That's because the site load speed is faster on the device they have been using to access it, creating a feeling that there's no issue with site load speed. 
Understand that your website loads faster on your device because of the cache. It has also been stored in your browser. Thus, using a different device is the only way to determine your website load speed. 
Website load speed can significantly impact your search ranking, traffic, revenue, and credibility. When visitors attempt to load your site and discover they must wait much longer, they'll feel frustrated and leave your website.
That's how potential clients ready to request your services end up in your competitors' net. And if your competitors can render satisfactory services, they may enjoy steady patronage from the said customer. 
How can you determine if your website load speed needs improvement? Use the tools below. 
Pingdom

GTMetrix

Dotcom-Monitor

Google Cache Checker

Google Lighthouse

Google speed scorecard

Google PageSpeed Insight
Numerous tools you can use to determine your website's mobile-friendliness are available. You can use the options on this list or conduct your research to get more options. 
Improving website load speed requires some technical knowledge. However, if you wish to try it out, use the tips below. 
Change your website host. We encourage you to go for a performance-optimized web hosting solution. 

Cut down your redirects

Have your web pages cached

Enable browser caching

Get rid of unnecessary plugins

Have your images compressed and optimized
How fast should your website load time be? Your website should load as quickly as possible. That's how Google wants it. 
To Google, the target is for websites to load in half a second. That's like in the blink of an eye. But we all know this isn't visible, given the design elements and plugins many sites have. 
A website load time of 1 – 4 seconds is ideal. You can get higher conversion rates and better UX with this loading speed. 
Now, check if your website is mobile-friendly. If it's not, take the bold steps to fix it. 
If you don't have the technical ability to fix your website load speed, we can help you. 
4: Get your keyword research right:
The next step in your SEO for psychologist campaign is keyword research. Various tools to conduct keyword research also exist. And there are free and paid options. 
You can use a long-tail pro, Ahrefs, or Google Keyword Planner. The bottom line is to choose the right keyword to target. It's essential for the success of your SEO campaign. 
What we mean by "the ideal keyword" is a keyword you have a better chance of ranking for. And a clear example is "long-tail keywords."
The long-tail keywords will likely have low competition, opening the door for anyone to rank on SERPs. So let your focus be on long-tail keywords. 
Here is an example of a long-tail keyword, "depression psychologist Columbus Ohio." This is a long-tail and focused keyword. Potential clients using this keyword want a psychologist but a professional in Columbus, Ohio. 
Is it advisable to target short-tail keywords? You target keywords you'll have the most success in terms of traffic and ranking. This explains why long-tail keywords are the better option. However, short-tail keywords are not entirely terrible. They have pros and cons to consider. 
Pros and Cons of Short-tail Keywords:
Here are the pros and cons of short-tail keywords. We urge you to read them to gain a better understanding. 
Pros:
Short-tail keywords appeal to a broader range of audience

These type of keywords boasts higher search volumes

Inserting short-tail keywords into content is a breeze
Cons:
Short-tail keywords have high competition, making it challenging to rank.

Short-tail keywords' targets are not specific, so the conversion rate is low. 

This keyword type can potentially send the wrong traffic to your website. 
The bottom line is to target long-tail keywords. However, ensure that your keyword fits naturally into your content. You can sprinkle some short-tail keywords on your content if you like. 
5: Draft engaging copy:
The word "content is king" is still fresh in our minds. But get something clear; relevance is the new king. And for the records, most content isn't worth the king status.
Content is essential. And when we say "content," we're not only referring to the "texts." Instead, we refer to texts, images, infographics, and videos. 
As a well-trained psychologist who has been in practice for years, you have a wealth of knowledge to share with users. So, draft an engaging copy and publish it in the blog section. 
Your content should reflect your expertise. Use each content you dish out to show potential clients what they stand to miss if they don't hire your services. 
You can research to know the format your content should take. Look at what your competitors are doing and make your content even better. 
Let's revisit our previous topic, keywords. Remember that keywords help Google crawlers to understand the context of your content, which they consider when ranking your site.
Here is some quick advice on the use of keywords:
Keyword volume and competitiveness are essential factors to consider.

Consider incorporating your keywords strategically in your content. In other words, the keywords should blend in naturally.

Use long-tail keywords, as they are more focused. 

Avoid keyword stuffing so that Google doesn't penalize your website.

Place keywords in the Meta title, Meta description, alt text, and body of the content.
6: Build a healthy backlink profile:
Link building is a top strategy to improve your website ranking and traffic. Google considers backlinks as one of its major ranking factors. 
In other words, when you point high-quality links to a page, Google will assume the content is valuable and rank it high up the search result. Backlinks are like a vote of confidence. That's how Google sees them. 
Google wants to rank only valuable and helpful content on its first page. So when you build a strong backlink profile to a page, you're giving Google a reason to trust your website. 
What does a healthy backlink profile entail? It includes natural, non-spammy, and high-authority links. In other words, all your links are of good quality and have the right balance. 
That is, there's a healthy balance of do-follow and no-follow. Plus, the backlinks are from various trusted websites, not just one. 
Here are ways to acquire powerful backlinks:
Editorial links

Guest posts

Niche edits

Broken links

Badge backlinks

Free-tools backlinks

Webinar backlinks

Guest post bio links
You also know what guest posting is. It's one of the essential strategies to build powerful backlinks. In this process, you have to draft fresh content according to the guideline of the site you want to publish it.
Once the content is published, the link inserted becomes live. If the link is a do-follow, it will pass on page rank, but if it's a no-follow, it won't pass on page rank. However, no-follow links can bring traffic to your website. So they're worth acquiring too. 
Besides, having a backlink profile loaded with only do-follow links creates a red flag. Google might think you are doing something shady and may start watching your sites closely. 
Here are the benefits of link building:
Builds brand authority

Improves sales and revenue

Improves your website's crawl rate

They can boost your search ranking

Backlinks help you to build trust 

Backlinks have a positive impact on web traffic

Enhances your credibility and online reputation
Finally, don't forget backlinks are one of Google's major ranking factors. But you must build a healthy and robust backlink profile to enjoy all these benefits. 
7: Switch attention of GMB:
What is GMB? It's Google My Business! This is a business directory created by Google. However, GMB isn't the only business directory out there. Many others exist online, but ensure you list your business only on credible platforms. 
It won't make sense for potential clients to spot your business listed in a spammy, low-quality business directory. So, scrutinize every business directory before listing your business there. 
There are several reasons listing your business on GMB is a wise move. Firstly, it will make it easier for potential clients to locate you. 
Don't forget to include your contact information on the page. Add your phone number and email address. Furthermore, update your contact details regularly. This way, prospects can easily establish contact with you. 
A Handy Tip: GMB has a section for reviews. There, people review businesses they have had dealings with. So, urge all existing clients to drop a review for you on Google My Business. You can even explain the process to them.
8: Online reviews are powerful social proofing tools:
Online reviews are powerful and can be a difference-maker in your marketing campaign. People can decide on a brand by reading two or more reviews.
Get positive reviews online. Like on the Google My Business page, you can ask existing customers to drop a review for you on your website or other sites.
Plenty of review sites exist. But again, you must consider the quality of the site. Only use high-quality platforms for reviews to appear credible before search engines. 
Here are sites for online reviews: 
Yelp

Manta

FourSquare

Angie's List

Which?

CitySearch

G2 Crowd

Goodfirms

TrustRadius

CompareCamp

ConsumerReports

ConsumerAffairs

The Yellow Pages

Yahoo! Local Listings

The Better Bureau Business 
Conclusion
With the information here, we hope you now understand SEO for psychologists and why it's essential. Search engine optimization can help improve your website's search engine ranking. It can also boost traffic to your website.
However, following SEO best practices ensures your website is not penalized by Google. You can tackle your SEO challenges by yourself. But keep in mind that SEO is time-consuming and demanding. 
At BitChip Digital, we're committed to helping businesses grow. We have a team of SEO experts dedicated to providing high-quality services. We will improve your search engine ranking, organic traffic, online credibility, and revenue.