Today, I am discussing SEO for orthodontists. What is it and why is it important? I am going to share a lot about this topic here.
I remember searching online for an orthodontist back in 2015. If it wasn't for Google, I wouldn't have found one that helped me. That's the power of search engines and the reason every orthodontist must focus on SEO.
I wouldn't have found the orthodontist that fixed my tooth if they didn't have a strong online presence. The competition in the field is high, and only those who are using proven SEO techniques will stay at the top of SERPs (search engine result page).
Now, I know you might be wondering what the benefits of orthodontic SEO is.  I will explain that to you. So, keep reading.
What Is SEO For Orthodontists?
Orthodontic SEO involves techniques deployed online to improve an orthodontic site's visibility. It involves optimizing a site for search engines to improve traffic, brand awareness and ensure that the site ranks as high as possible.
To some people, SEO is all about drafting a content and adding a target keyword or search phrase. Unfortunately, this is only the basic level. SEO is far more complex and complicated than adding content to a page.
Google has several ranking factors. This implies things it considers before ranking a page. In addition to the quality of content, Google will rank your website based on load speed, mobile-friendliness, link profile (backlinks), how long visitors spend on your website and so on.
Another thing that makes orthodontic SEO complicated is that almost every orthodontic business is putting effort into it. And they are doing the same thing you're doing to rank high and attract more patients.
How can you set your business apart and attract more patients? The simple answer is still SEO. When you target the right keyword, and fix other aspects of your website, the clients will come.
What do I mean by the right keyword? When people search for orthodontists online, they use specific search terms. Some might search for orthodontists that offer certain services or orthodontists in a specific part of the country.
For instance, someone might use the search term, "best orthodontist in Brooklyn." Some might search for "cheap orthodontist in Texas."
Now, if you operate in any of these areas and strategically place the keywords in your content, your page may likely pop up in search engine result pages for the search term used.
What does this imply? It's important that you target the right keyword and place it strategically in your content for proper optimization.
A Handy Tip: SEO can be complex and time-consuming, but no one can deny the long-term  benefits it offers. Unlike paid adverts, you can continue reaping the benefits of SEO even after a campaign ends.
How Beneficial Is SEO For An Orthodontist?
If you want your business to grow online, search engine optimization is something you must focus on. Below are the benefits SEO can offer you as an orthodontist.
1. Boost your return on investment (ROI)
Study shows that the first result that pops up on search engines receives a huge percent of the clicks and visits. In fact, 75% of people don't scroll past the first page.
So, you can see how important it is to get your business on the front page. It will make it easier for your patients and potential clients to find you.
At BitChip Digital, we help our orthodontist clients develop result-driven marketing campaigns based on data.  
We use premium keyword research tools to get the right keywords and monitor your online campaign throughout.  
Another unique thing about our SEO services is that we know when to change our strategies to get the results. We're also willing to bend over to get the results you seek.
SEO is a cost-effective  digital marketing strategy, and our strategy is designed to give you higher ROI.
2: Boost online visibility:
When people are looking for a service, they go online to search for them. When a user enters a search term in Google search engine, it will display the most-relevant and best result for that search queries.
So, it is not enough to target a specific keyword. Is your website on the first page for the search term you targeted? That's the question you should be asking yourself.
Why is it important to appear in the first page of Google search engine result page? The answer is simple: most online users don't move past the first page.
In other words, if your web page appears on page two or three for a specific keyword, your potential clients may never find you. This means you may lose an earning opportunity for that day.
The competition in the orthodontist practice is high. Orthodontist practices like yours are looking for every available means to appear at the first page of search engines, just like you.
It will interest you to know that some of these websites are doing almost the same thing you're doing to rank high on Google search engine.
So, if you want to outrank them, you must use SEO experts that have a record of delivering results. This is where BitChip Digital stands.   
3: Increase brand reputation:
Do you know Google and potential clients will see you as a reputable orthodontist when you appear on the first page of Google search engine? That's it.
Google will only display high-quality content in the first page. And don't forget, for Google, it's all about users. Google wants users to find the best information, product or services whenever they search online.
Furthermore, keep in mind when you rank on the first page for a specific keyword, you don't need to fold your arms and do nothing. Your competitors are working hard to take your place.
So if you keep your arms folded, your ranking position may take a serious hit. SEO isn't a one-off. You must keep doing what you did to rank high on search engines if you want to stay at the top.
BitChip Digital Advanced SEO Services For Orthodontists
Do you want potential clients to know about your services and patronize you? If yes, youR website needs SEO.
BitChip Digital offers SEO services to businesses regardless of niche. We use a combination of SEO strategies to help our clients get the results they seek.  Here are some of the steps we take:
Analyze market competition:
No military goes to war without analyzing the opposition. That's how SEO should be. You need to analyze your competitors to understand their market positions.
We research the market to understand your competitors. And this allows us to understand how we can rank your site better.
Competitors strength and weaknesses:
Competitors' analysis help us determine the strength and weaknesses of your competitors. We determine the things your competitors aren't doing better and how you can outshine them in those aspects. We also analyze your competitors' strength, and look for ways you can beat them.
Identify traffic opportunities:
The next step is to seek ways we can drive traffic to your orthodontic website via keyword. We conduct keyword research using premium tools.
The benefits of these tools is that they place information about your keywords on our fingertips. These include information such as search volumes, etc.
Create specialized SEO strategy:
Once we know your competitors, including their strengths and weaknesses, then we create a specialized SEO strategy that can put your orthodontic website ahead of your competitors'.
We will help you rank high on Google search engine, and attract more traffic to your website.
 Here are some SEO strategies for your orthodontic website.
1: Search engines adores quality content:
It's no longer a secret that Google and other search engines adore high-quality, SEO-optimized and unique content. They'll rank your website on the first page if they think it is high-quality and credible.
"Content is king." You have probably heard this word a thousand times. But listen: relevance is the new king.
Everybody can write content, but not everyone can create relevant content. For example, anybody can be king, but only a person with royal blood can be made king. That's how content is.
Google places content it thinks are relevant at the top of the search engine result pages. Please note the keyword "relevant."
What makes a content relevant? A content becomes relevant when it solves users' problems. People should feel satisfied after consuming your content, not feel like they want more.
You can achieve this with proper research. Conduct proper research before you start writing. Learn about what your potential visitors are reading about.
Another piece of advice is the length of your content. Most people feel they have to draft content with massive word count to rank high on SERPs. While there is nothing wrong in writing long content, you must pay attention to relevance.
The information provided is what Google will use to score the content. Your readers are also interested in the content itself, not the word count.
This means even if you write content that's a thousand words long, you can rank on the first page where websites with more massive content are ranking.
It is all about relevance. Avoid making your content long by adding fluffs to it. You don't need such.
2: Consider link building: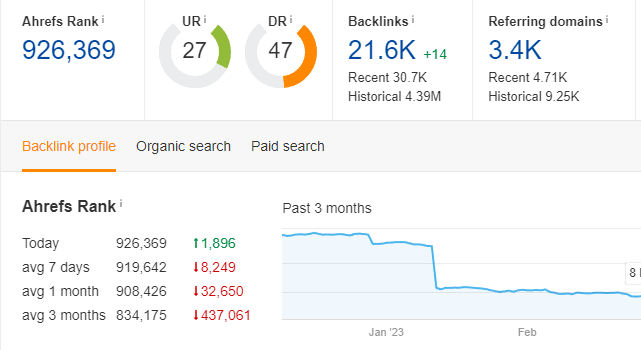 Link building is an important SEO strategy. It can have a massive impact on your website ranking and traffic.
Now, what is link building for an orthodontic website? It involves acquiring relevant and healthy back links for an ortho website. You can see the two words "relevant and healthy." The third is the "white hat" link building strategy.
A Google employee interviewed a few years ago claimed that Google now considers the relevance of backlinks. Before now, it used to be page rank, not relevance has taken over.
Your back links should be from niche-relevant sites. For instance, you run an ortho clinic, which is under the health niche. So your links should be from health blogs.
Back links from a car blog or gaming blog will not have any positive impact on your ranking. Why? The back links are irrelevant.
A Handy Tip: Backlinks acquired from genuine sites are the most effective. So evaluate every website before requesting backlinks.
Links from spammy websites won't count. So avoid wasting your time. Get high-quality backlinks through white hat SEO method.
3: Pay attention to local SEO:
Are you aware that 46% of all searches that take place on Google are for a local business? This shows how important local SEO is.
You need local SEO if you're aiming to attract foot traffic from a geographical location. In addition, understand that strategy for on-page and off-page SEO is different from local SEO.
For local SEO, geo-targeted keywords are the main focus. A person may use the search term "best orthodontist in Houston, Texas" to indicate that he or she wants an orthodontist in Texas, specifically in Houston.
The searcher may likely be in Houston and want to visit a qualified orthodontist in the area. Thus, if your website appears on the search engine result page, the searcher will see your business and probably patronize you.
4: Reviews and mentions online:
Do you have a Google My Business (GMB) page? If your answer is no, you need one as quickly as possible. It is necessary to have a Google My Business page, as it's an important element in SEO and can help your orthodontist practice more than you can ever imagine.
People visit GMB to get information about businesses. So, if you want more potential patients to find you, set up a GMB page.
Another important thing you must do is include relevant information in the page and keep them updated regularly, if need be. Here is some of the information to include in your GMB page.
Your contact information. This includes an active phone number, website address and physical address.

Hours of operation

Photos showing you and your staff, professionally dressed up.

List of services you render

General financing information
Having this information on your GMB page will enable potential customers to find you with ease. They can also contact you via your phone number or other means indicated.
 5: Keyword research:
Keywords are a crucial factor in any SEO strategy. The keywords used will determine the kind of clients you'll get.
You need to conduct proper keyword research for your orthodontic website. Don't forget that targeting the right keyword will bring results. That's because keywords are important search terms that potential clients use when they're looking for a service, product or information.  
When a patient uses the keyword "orthodontic clinic in Houston," or other related keywords, they expect to find an orthodontist in the area of Houston. Many patients like using focused geo-targeted keywords to find suitable orthodontists nearby.
It's important to target the right keywords if you want your SEO effort to be successful. We also advise that you target long-tail keywords. Why long tail keywords anyway? They will increase your chances of getting higher online and foot traffic. They may not have higher search volumes as short-tail keywords, but can deliver massive results long-term.
For instance, "best orthodontist in Brooklyn, NY"." This is an example of a long-tail keyword. The benefit of long tail keywords is that they have low search volume and you can easily get qualified leads from them.
When a potential client uses the keyword "Best orthodontist in Brooklyn, NY," You already know they're looking for an orthodontic professional in Brooklyn that can handle medical problems.
Long-tail keywords are very easy to target. They contain a combination of three or more terms, unlike short-tail keywords that have one or two words. Here is an example of short tail keywords: "best orthodontist." You'll discover that this keyword has a high search volume. Just put the information on your keyword research tool and you'll be amazed at the outcome.
Keywords with such high volume can be hard to target. You may struggle to rank high on search engines.
The long tail keywords help you to attract more qualified leads. And these are individuals willing to pay for your services.
Pro Tip:  It's important to evaluate every keyword you use properly before sprinkling them in your content. Research more about the search volume, to know if you will get customers from them.
Several tools for keyword research exist. You can try Google keyword planner, Ahrefs, etc. Get keywords with low search volume and place them strategically in the content.
Here is where to put your keywords include:
Body of the content

Title

Headings

Meta description

Alt text
Google bots use your keyword to understand the context of your page. So, keywords help Google determine the niche to rank your website. 
Here are ways to find good keywords for your personal injury website.
Use Google Planner

Use Google's suggested search

Google trends
6.  Make your travel website mobile-friendly:
Making your website mobile-friendly should be a top priority. When you have a mobile-friendly website where navigation is a breeze, your visitors will feel comfortable moving from page to page and reading your content. 
Dwell time increases when visitors spend more time on your page. This sends a positive signal to Google that your content is quality and valuable. You'll reap a massive reward for this. 
We're in a mobile-first era. Over 6 billion people own a mobile phone today. You'll also discover that people use their mobile devices more than they use laptops or desktops.
Google rewards mobile-friendly websites. Why? It's because it knows that such websites offer better user experience. Google is more concerned about its users. It wants people to find solutions to their problems with ease. Thus, any website that offers better UX will fall into Google's good book. 
Most orthodontic practice websites have low traffic and conversion rate because they failed to make their websites mobile-friendly. Another thing is some don't know that their website isn't mobile-friendly.
What does it imply for an orthodontic website to be mobile-friendly? It means visitors can access your website with ease. In other words, they can move from one page to another hassle-free.
It means your website displays the same content across all devices (desktops, smartphones, tablets, etc.). 
Note that a site that displays its entire content on a desktop and shows only half of its content on a mobile device isn't mobile-friendly.
Your visitors shouldn't have to suffer to read your content. They shouldn't have to zoom in and zoom out before they can read content or click links on a mobile device.
7: Professional SEO Cleanup
You must understand that orthodontic practice is a competitive field. Thus, some ortho clinics are ready to do whatever it takes to rank high and stay on top. In addition, orthodontists can get wrapped up in some controversial cases. We're all humans and prone to mistakes. However, such mistakes might sometimes generate negative publicity.
BitChip Digital can help you bury bad any media mention, and mitigate the effects of bad reviews. We will pick up the pieces even if you have had a malicious SEO attack. Just let us know if you are facing any of these issues and we will swing into action.
Conclusion
So, these are what you need to know about SEO for orthodontists. You need to know that SEO can help your orthodontist website grow. It will make it easier for potential clients to find your website.
You can do your orthodontist SEO all by yourself if you have the technical knowledge. But if you don't, we're here to help you get it done professionally.
We are BitChip Digital, a leading digital marketing company. We help small and established businesses succeed online through SEO.
You can contact us to help you get your search engine optimization strategy on the right track. Our experts are always looking forward to helping businesses like yours.