Do you own a travel business? Have you thought about SEO for travel website and the benefits it will bring to your company? You'll learn more about optimizing your website here and the things you can do (if you plan to do SEO for your travel site) all by yourself. 
People travel now and then. But where do most of these people get their information from? It's from travel websites like yours. They get information about cheap hotels, destinations, tourist centers, the best travel credit cards, and more from websites like yours. 
You can make your travel website get higher ranking and organic traffic with proper optimization. Optimization does not include using the right keywords alone. The SEO process involves way more than this. 
At BitChip Digital, we work with travel website owners and from experience, we understand finding clients are a challenge for many travel businesses. The travel business is highly competitive, but with SEO handled by professionals at BitChip Digitals, you can rest assured that your business will climb to the top of search engine result pages.
Alright, now let's talk about SEO for your travel business. 
Why Do You Need SEO For Travel Website?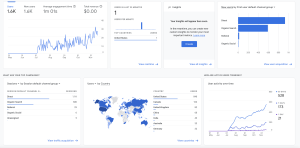 You have a website for your travel business, which is good. It shows that you understand the importance of getting your business online. 
Now, let me tell you this: it's not enough to have a website. When you buy a brand-new car, do you drive it without gas? You can't. Your website represents the brand-new car used in the illustration, while the gas is SEO. 
The one thing SEO does is drive your website to the top of search engines. Of course, you cannot drive a car to your destination without gas. 
When you optimize your website, you'll set it up for success online. Remember that you're not the only one running a travel business. You have thousands of competitors, and everyone is vying for the top spot on search engine results.  
Another important thing you should note is that most of your competitors are targeting the exact keywords you're targeting. So the competition is tough. But if you engage the best SEO team, BitChip Digital, your business will be ahead of your competitors on SERPs in no time. 
You may also have an in-house SEO team, but things aren't going how you want. We can work with your SEO team to help you position your travel website for success online. 
Here are the benefits of travel SEO – and why you should pay attention to it. 
1:  Help potential customers find your travel website:
Search engine optimization takes your travel website to the top of search engine result pages for a specific keyword. Let's assume you targeted the keyword "rent a villa in Brooklyn."
If a potential customer searches Google with the search term "rent a villa in Brooklyn," your page will pop up if adequately optimized and indexed by Google crawlers. 
Many people are searching online for information regarding their trips now and then. So, the fact that popular travel businesses like Airbnb, booking.com, and Tripadvisor exist shouldn't scare you. 
You can still take the lion's share from the ever-booming multi-billion dollar travel industry. Just position your website online via SEO, and you'll enjoy higher organic traffic (most of which are qualified leads).
Do people source travel information online? Yes, they do. According to a study conducted by Google on travelers' behavior, most travelers begin their travel and booking processes via search engines. 
2:  SEO is cost-effective compared to PPC:
Travel websites that aren't using SEO as a digital marketing strategy can equally invest in paid adverts. PPC can give your travel platform qualified leads, as it will place your business at the top of the search engine result page (SERPs). 
The truth is PPC can be costly compared to SEO. It may offer an instant solution, but the impact isn't long-term. You might continue getting qualified leads if you keep funding your account. Traffic decreases or seizes the moment you stop funding your ads account. 
Unlike PPC, you can continue reaping the benefits of SEO even after stopping the campaign. However, we encourage businesses to continue doing whatever it is they did that took them to the top of search engine result pages.
Your competitors are working hard to claim the top spot you're sitting on (yes, BitChip Digital can help you rank high on search engine result pages). So, you must continue applying the strategy that took you to the top. 
SEO is more cost-effective than pay-per-click (PPC). With PPC, you must pay a couple of dollars for every click you receive. In addition, your budget determines the traffic you'll receive. 
Well, it's not like SEO is free anyway. You'll have to pay the agency you hired for your SEO strategy. Compared to PPC, SEO is budget-friendly. It offers massive long-term benefits too. 
3: SEO improves your ranking:
The primary focus of any online business is to appear on the number one page of Google or any other search engine. Why? That's where 95% of the search traffic goes. 
Search engine optimization makes your website prepared for search engine ranking. It can help you rank as high as possible for your targeted keywords. 
Traffic will start flowing naturally when you rank on the first page of search results. That's the benefits SEO offers.  
Search engine optimization involves diverse processes. It's more than just doing keyword research and writing high-quality content. You have to place the keyword strategically in the content too. 
Other moves you need to make for your site's SEO include link building, improving site load speed, making the site mobile-friendly, and so on.
The primary thing is getting your website optimization right. If you do, the sky would be your limit. You rank high on SERPs, and this would make it easier for potential customers to find you. 
4: Boost brand awareness and credibility:
Search engine optimization involves drafting high-quality content. The keyword placed in the content is to enable Google crawlers to understand what the text is about and index it. However, the content is for the visitors. 
You can set your travel website and business apart by providing valuable content. Provide travel information that will help potential customers to make informed decisions. 
People will want to share your content on their social media pages if it is good. That's why it's essential to enable social sharing on your blog. Above all, make an effort to draft high-quality content. Let your content provide a solution to the potential customer's problems. 
As a travel business owner, you can show your expertise or knowledge of the industry via content. But if you're too busy and can't write, you can hire an SEO agency to produce quality content in your brand voice. 
You know your industry, but the quality of content you'll receive from our travel writers will blow you away. So, feel free to hire professional travel content writers if you cannot do the writing by yourself. 
How SEO boosts credibility is simple. When you provide expert solutions via content, people will trust you more. Your content will convince them that you're a professional, and that's how it begins. They will also feel comfortable recommending your travel website to others. 
5: SEO can help boost your travel business's revenue
Proper optimization will help place your travel website at the top of search engine result pages, making it easier for potential customers to find you. Organic traffic will increase when your website appears on search engine result pages. 
Your travel business may have been generating meager revenue from local customers, which is okay. But with SEO, you can start getting clients online. Higher revenue is possible when the number of visits you receive on your website increases. 
6: It allows you to compete online:
If you have a small travel business, you should be thankful that a digital marketing strategy like SEO exists. Why is this so?
Try to research a couple of travel-related keywords on Google. You'll discover that some travel websites are using paid ads. 
Paid ads can be expensive for small businesses. And you need to keep funding the account to sustain traffic to your website. 
Large travel businesses have the resources to spend on Google ads. They have the finances to run ads for several days, weeks, months, or even throughout the year. 
Search engine optimization offers a level playing field to every business. Google doesn't care if your travel business is big or small. If you get your SEO right, you'll find your site on the first page or increase your ranking. 
So, if your travel business doesn't have the financial capacity to run paid ads back to back, focus your attention on SEO. 
A Handy Tip: Pay-per-click (PPC) can fetch instant results, so it's a wise strategy for travel businesses with financial capacity. However, even running paid ads, pay attention to SEO. 
You can combine search engine optimization with paid ads for maximum impact. The effect of this is that you'll get a visit to your website or physical location before the day runs out. 
SEO Tips That Will Make Your Travel Website Achieve Success Online
The word "online success" encompasses various things. It refers to higher organic traffic, ranking, credibility, revenue, etc. 
Tons of people search online for information before embarking on their trips. So, if you have a travel website, you must focus on SEO. Here are tips to follow if you want to succeed online. 
Note that these tips are in no particular order. And if you don't have the technical ability or time to do them, BitChip Digital is available to help you. 
Make your travel website mobile-friendly:
According to Google, most travelers start their trips from search engines. In other words, they research information on bookings, hotels, and more via search engines. 
Another interesting point from this study is that most travelers research via mobile phone. Thus, if your website isn't mobile-friendly, you may likely lose a lot of clients. 
When your site is mobile-friendly and a breeze to navigate, visitors will spend more time consuming your content. This sends a positive signal to Google about the quality of your content, and you could reap a massive reward for it. 
We're in a mobile-first era. Over 6 billion people use mobile devices, and you'll discover they use their mobile devices more than their laptops or desktops. 
Google rewards mobile-friendly websites because it knows such websites offer better user experience. Google is more concerned about users. It wants people to find solutions to their problems with ease. Thus, any website that offers better UX will fall into Google's good book.  
Most travel businesses have low traffic and conversion rate because they failed to make their websites mobile-friendly. Another thing is some don't even know that their website isn't mobile-friendly. 
What does it imply for a travel website to be mobile-friendly? It means visitors can access your website with ease. In other words, they can move from one page to another hassle-free. 
It means your website displays the same content across all devices (desktops, smartphones, tablets, etc.).  
Note this: A website displaying all its contents on a desktop and half its content on a mobile device isn't mobile-friendly. 
Your visitors shouldn't have to zoom in and zoom out before they can read content or click links on a mobile device. 
Determine if your travel website is mobile-friendly or not. Here are tools you can use: 
Google mobile-friendly test tool:
You can determine whether your website is mobile-friendly via the "Google mobile-friendly test." 
How does it work? You'll have to enter your URL and click on "Test URL" to run your site's URL and determine if it's mobile-friendly or not. 
The result of the test will be displayed to you. It will show you if the site is mobile-friendly or not. 
Make use of your browser: 
Here is another way to determine if a site is mobile-friendly or not. You can use your browser to figure this out. 
You can either use Google Chrome or Firefox for this. 
Personal mobile device:
You can check if your site is mobile-friendly by using your mobile device. Just open your browser and type the site's URL. 
If any portion of the content is cut off, or if you have to scroll right or left before viewing some section, your site isn't mobile-friendly. 
Check with Chrome Devtools:
Devtools refers to website development tools built into the Chrome browser. This tool can help you check if your website is mobile-friendly or not. You can try it out and see for yourself. 
Google PageSpeed Insight:
As the name implies, Google PageSpeed Insight is a free tool from Google. This tool will not only help you determine if your site is mobile-friendly or not. It will enable you to determine how mobile-friendly your site is. 
What it means is PageSpeed Insight will provide you with other essential data about your site's performance besides mobile-friendliness. 
If your website isn't mobile-friendly, you have to fix the problem. In other words, you can improve your old site or redesign it. Just do whatever works for you. 
Most people may choose to redesign, as it allows the site to be fresh. Just make your site mobile-friendly, and you'll feel the impact SEO-wise. 
According to a report by Hitwise, over 60% of all online searches are done via mobile devices. And it varies by sector, with some industries hitting 72%.
2: Improve your backlink profile:
Backlinks are not obsolete; they're one of Google's ranking factors. If you want your travel website to feel the massive impact of backlinks, get links from niche-specific and authority sites. 
Niche-specific sites refer to sites similar to yours. They are sites that talk about travel or similar topics as yours. 
You must consider the quality of the sites you get your links from. Ensure they are not spammy. 
Another thing you need to consider is the authenticity of the site. Was the website created to host your links, or is it genuine? If it was created to host your travel links, Google would find out, and you won't get the link juice the backlink acquired was supposed to offer.
So, create a healthy backlink profile. Avoid spammy websites. You can tell a site is spammy via the number of websites linked to its pages. 
What benefits do backlinks bring? Backlinks are one of Google's ranking factors. Thus, your backlinks from niche-specific sites will help improve your website's ranking. 
What can you get backlinks for a travel website? You can check out review sites, such as Yelp and TripAdvisor. Others include travel directories, travel publishers, chambers of commerce, and tourism bureaus.
3: Improve your keyword strategy: 
Your keyword strategy needs to improve to rank high on search engine result pages and get more traffic. Start targeting the right keywords, and you'll see your website grow. 
You can't target keywords with massive competition and expect to see tremendous results. Let's say you're a tour operator and target the keyword "Texas tours." You can see it's a short-term keyword and could have a massive search volume. 
This keyword could have millions of search volumes, making it highly competitive and not a wise choice to target. 
You can sprinkle these short-tail/ general keywords in your content. There's nothing wrong with that. However, endeavor to make long-tail keywords your primary focus. 
 Why should long-tail keywords be your primary focus? These sorts of keywords have lower search volume and are specific. 
Here is a long-tail keyword "best Texas tour operator." You can see that it's a combination of words. Unlike the short-tail, this long-tail keyword is tailored to specific visitors. 
Potential customers that target such keywords are most likely to do business. So, you'll not only rank high by targeting the right keyword but receive higher qualified leads. 
4: Work on your images:
You're running a travel website and need high-quality images. Your visitors need to feel connected to your website as they move from one page to another. 
It's also essential you trim image sizes. Keep in mind that website speed is vital in SEO. Potential clients prefer websites that load faster and will run away from any site that takes forever to load. 
Trim your images before uploading them. That's the point we're trying to make here. Another thing you must do is optimize your image. 
Save the image file with the keyword instead of a random name. You can make the entire file name your keyword or incorporate the keyword in the file name. 
Another thing you must do is use the keyword in the alt text. Alt text helps describe an image's content. 
Final Thought
We have just finished discussing SEO for travel website. You can see the massive benefits SEO can offer your travel business. 
Proper optimization can help improve your website's ranking on search engines and organic traffic. It can help your travel business grow and succeed online. 
We discussed things you can do to make your travel website succeed online. One of them is to make your website mobile-friendly, as tons of people now search for travel information and make bookings through their mobile devices. 
SEO is complicated and time-consuming. It requires proper execution too. Otherwise, you might waste your time for nothing. 
At BitChip Digital, we understand SEO in and out. We have been in this business for many years and know the steps to take to make your travel website appear on the first page of search engine result pages.
Contact us to discuss how we can help grow your travel business online.